What is JoinJade
JoinJade is a collective impact campaign to save lives from hepatitis B. Many people are not aware of the hepatitis B virus, yet it afflicts nearly seven times as many people as does HIV/AIDS. Hepatitis B is the leading cause of liver cancer.

Since 2001, the JoinJade campaign has touched millions of lives through awareness about transmission and prevention. We collaborate with passionate people hailing from domestic and international governments, non-governmental organizations, the entertainment industry, media, and corporate workplaces. You may be our next collaborator! Visit the Get Involved page for more information on how you can make an impact.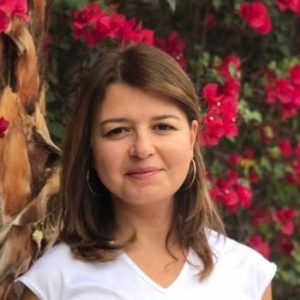 Mathematical Modeling To Support Hepatitis B Management


A team of students led by Mehlika Toy, PhD, is developing mathematical models and translating them into free, web-based tools for doctors and hepatitis B patients.  By entering basic patient data, such as age and blood test results, the tool will provide guidance to the patient and doctor, whether hepatitis B treatment is indicated.  It also calculates the reduction in cancer and cirrhosis risk if the patient follows recommended monitoring and treatment.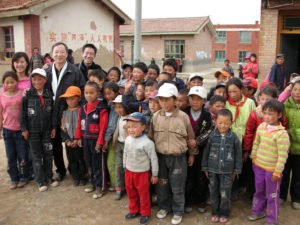 Qinghai Catch-Up Vaccination 
With support from the Ping and Amy Chao Foundation, we led a vaccination effort for 500,000 children in Qinghai Province, China.  We presented the initiative and associated data to the Chinese government, demonstrating the cost-effectiveness of scaled hepatitis B vaccination.  This led to the creation of China's catch-up vaccination program, through which 70 million children and adolescents were given hepatitis B vaccination funded by the Chinese government.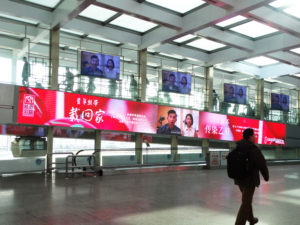 Speaking out Against hepatitis B Discrimination
Chinese celebrities Huang Lei and Zhou Dongyu helped produce a micro-film called "Lucky Tenth" speaking out against hepatitis B discrimination in the workplace.  The video and advocacy ads have been featured in Beijing Airport, Beijing Subways, and social media in the United States and China.


Corporate Collaboration
40 corporations have committed to saving lives and building inclusive workplaces free from hepatitis B stigma.  Companies have joined this initiative by signing a Declaration in China and/or the San Francisco Bay Area of the United States, two areas of the world significantly impacted by hepatitis B and liver cancer.  Chen Liming, Chairman at IBM Greater China Group, is pictured during a JoinJade Press Conference held in Beijing.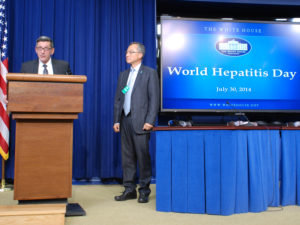 White House Recognition
At the World Hepatitis Day ceremony at the White House, Dr. Samuel So was honored for his national and global leadership in viral hepatitis prevention and treatment.  Dr. So is the Founder and Executive Director of Stanford University Asian Liver Center and the JoinJade campaign to stop hepatitis B and liver cancer.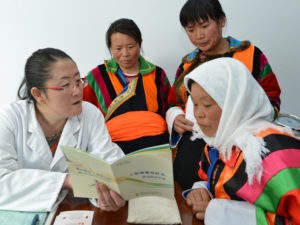 Protecting Mothers and Babies
A new project with Gansu and Qinghai Health Departments in China provides free testing for over 20,000 babies born to hepatitis B-infected mothers each year, to make sure they are vaccinated, and to scale up hepatitis B health care worker training and pregnant women education.  The project aims to impact national policy that would provide free, routine testing.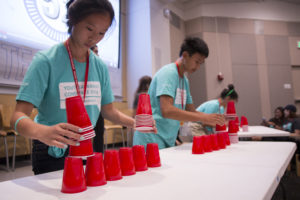 Youth Leadership
Youth Leadership Conference on Asian & Pacific Islander Health, is the preeminent conference for high-achieving high school students looking to build skills in leadership, health advocacy and social impact. Each year we select 100 students to compete in a Team Leadership Challenge and learn from industry experts.  Over 15 years, 1,500 conference participants have returned to their communities as advocates, often starting local chapters of Team HBV, the youth campaign to stop hepatitis B and liver cancer.